Where does Marble come from?
The word "marble" derives from the Ancient Greek μάρμαρον (mármaron) that translates into "crystalline rock, shining stone". Marble is a metamorphic rock composed of recrystallised carbonate minerals, most commonly calcite or dolomite. It forms from limestone being subjected to an immense amount of pressure and heat for long periods of time.
Marble's popularity as a building material began in ancient Rome and Greece, often used for structures, massive pillars or sculptures. Right from the impressive columns of the Parthenon in Athens to the Pantheon in Rome, marble has been incorporated by architects for centuries. More examples of the countless historic architecture across the globe crafted by marble include the Taj Mahal, the leaning tower of Pisa as well as the Washington Monument & Lincoln Memorial. While Marble is quarried around the world, today's biggest marble producers are Italy, Spain, China, Greece and Turkey.
Marble is an extremely durable material, usually harvested in enormous slabs directly from mountain sides, making it ideal for large applications. Marble is also heat-resistant and remains cool naturally which makes it a popular choice particularly for countertop surfaces and interior or exterior flooring. If you are seeking for a higher level of density and durability choosing the right type of marble and stone finish is a vital factor to consider.
Like all natural stones, Marble is a living, breathing material which needs a little more diligence when it comes to upkeep. Finishing your marble countertop or marble floor tiles with an appropriate penetrating sealant is vital for long-term performance. As long as you are aware of the measures of sealing and caring for your marble properly, you can be a proud owner of a distinctive masterpiece that is exclusively yours and will last a lifetime.
Below are some guidelines to keep your marble looking its best.
Are Marble bench tops and tiles easy to maintain?

The maintenance requirements depend on the type and texture of marble that you select for your project, but as long as you follow these simple steps your marble stone will stay looking beautiful for years:
Like for all natural stone, regular sealing and cleaning are vital for the long-term performance of marble: 
Sealing: All marble products must be finished correctly with an appropriate sealant during the installation process and re-sealed after a few years, depending on surface usage and traffic. We recommend and supply various 'Lithofin Stain Stop' sealants for different applications. Find more information about Lithofin at the bottom.
Cleaning & Maintenance: Marble surfaces must be cleaned with warm water and a mild pH neutral cleaner only, as harsh chemicals and acid cleansers can eventually break down the sealer and disturb the finish. Spilled liquids should not be left unattended and wiped up quickly to avoid staining and etching of the material. Always use protective mats to place hot items on the natural stone and put coasters under glasses to prevent unseen spills from remaining on the marble benchtop.
Is Marble suitable for both, indoor and outdoor use?

Unlike some other flooring types, marble tiles are timeless and will still look as beautiful many years down the track as it does today. It's a natural material that offers a multitude of textures, colours, and patterns that can add significant value to a home.
Marble is suitable for use both inside and out seamlessly connecting your indoor and outdoor spaces. Thanks to its versatility marble tiles and slabs suit virtually every style of home. When it comes to using marble outdoors, choosing an appropriate stone finish is a vital factor to the function of the stone. Learn more about how different finishes alter the aesthetic appeal and functionality of the stone here.
The most common forms of marble tile and slab installations (residential or commercial) include:
Flooring and walls

Stairs

Decorative Joinery

Fireplace surrounds
Bottom Line – Why choose Marble?

Marble has carved its place in history, endorsed by the ancient structures that withstood forces of nature and stood the test of time. It is a natural stone in a class of its own, prized for its timeless beauty, durability, and versatility.
 
When it comes to sheer luxury Marble has no rivals and never goes out of style. A material renowned for its unique ability to adapt to contemporary lifestyles and tastes.
 
Marble stone is heat-resistant and is used to cool down living spaces. It's also commonly used in fireplaces and can withstand high temperatures without losing any of its beauty.
 
There are countless varieties of Marble tiles and Marble slabs with a colour palette to suit all tastes. Indoors, marble tiles can be used in every part of the home, elevating interior spaces to new levels of refinement. Outdoors, it keeps cool, even in direct sunlight, ideal for the Australian lifestyle.
 
While it has been the epitome of historical buildings and architectural delights for years, the material has become a touch of elegance for every modern home. Marble is an excellent investment – with mindful use and a good design, it is a cost-effective way to enhance the value of your home.
OUR NATURAL STONE SEALANT TIP FOR YOU

Lithofin Stain Stop Sealers & Pre-Sealers
For invisible protection against staining and facilitating the maintenance of natural stone.  Lithofin Stain Stop penetrates into the surface and coats the capillaries with an extremely thin, invisible film. Contact us and we will gladly advise the Lithofin product specifically suitable for your chosen type of stone and finish.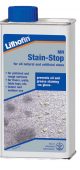 You have any further questions, need professional advice on natural stone or a quote?

Don't hesitate to give us a call or complete the form below and we will be in touch shortly.