PAVILION HOUSE
Architecture & Interior Design
Nina Maya Interiors
Build
Custom Construction
"A classic design with a contemporary edge."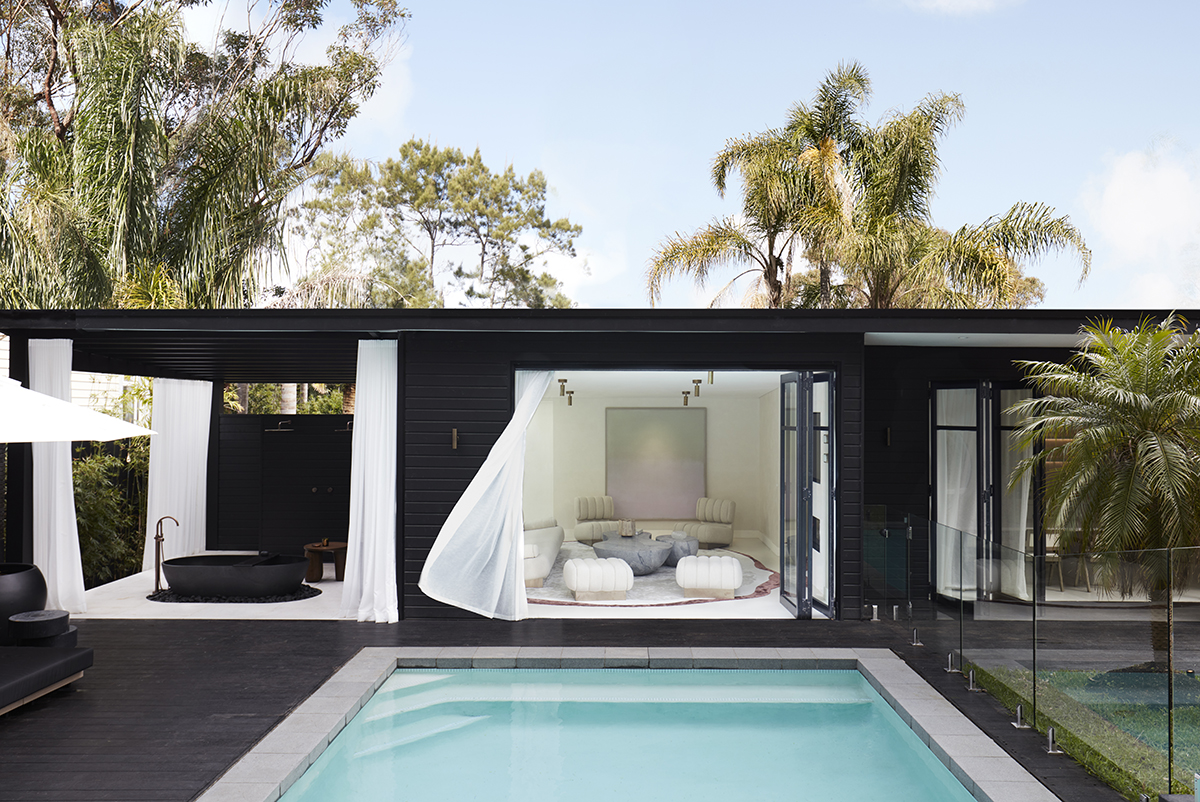 The outdoor bathroom in Nina Maya's calm and idyllic Avalon beach house is a place to enjoy the coastal landscape and climate in luxury and amenity. Our Travertine Grigio Chiaro exterior pavers complement the minimal, sleek and neutral backdrop of the luxury beach home and stand in perfect contrast to the darker hues.
TRAVERTINE GRIGIO CHIARO
Our TGC can be considered the ideal all-rounder due to its high density and soft uniform grey colour which harmoniously blends in with any design. The bush-hammered & brushed effect is obtained by pounding the material surface mechanically or by hand with a specific multi-pointed tool, causing a rugged surface full of little grazes at the impact points and a lighter colour. This process gives the stone more texture and enhances slip resistance. Mostly used in exterior areas.