Thanks to its versatile look and practical benefits Italian Terrazzo is an ever-popular material. Find out the 5 key benefits and everything else you need to know about Terrazzo:
1. Durability: Although Terrazzo tiles can be traced back to the ancient Egyptian mosaics, the Terrazzo we use today originated partly from the 18th century Venice. To this day Terrazzo remains one of the most durable and resistant floor and wall options available, making it perfect for high traffic commercial and residential environments.
2. Versatility: Because of Terrazzo's incredible durability, it is suitable for just about any use imaginable. Terrazzo is impervious to water and stain damage, making it ideal not only for floors and walls but great for bench tops, showers, and swimming pools.
3. Sustainability: Completely free from any organic additive and 100% recyclable terrazzo tiles greatly contribute to environmentally sustainable architecture and building design.
4. Unlimited Design Possibilities: Design options are endless due to customization of colours and aggregate sizes, which makes every piece unique. Whether some Terrazzo plays with scale and eye-popping colors, others with with a natural and condensed style, it adds a touch of elegance to any design beyond compare. Terrazzo is the ideal product for a one of a kind stylish surface option.
5. Cost Effectiveness: As Terrazzo tiles are durable enough to last a lifetime, it requires very little maintenance and never goes out of style. It's a fantastic investment that won't break the bank over its lifespan.
What else you need to know about Terrazzo?
Sealing is vital. Terrazzo is composed of natural stone, and while the surface may be hard enough to withstand heavy foot traffic, it does need protection from stains and absorption. Sealing the floors is a vital step in ensuring longevity of your new floors. We recommend and supply German made Lithofin sealers, top sealers on the marker at competitive prices.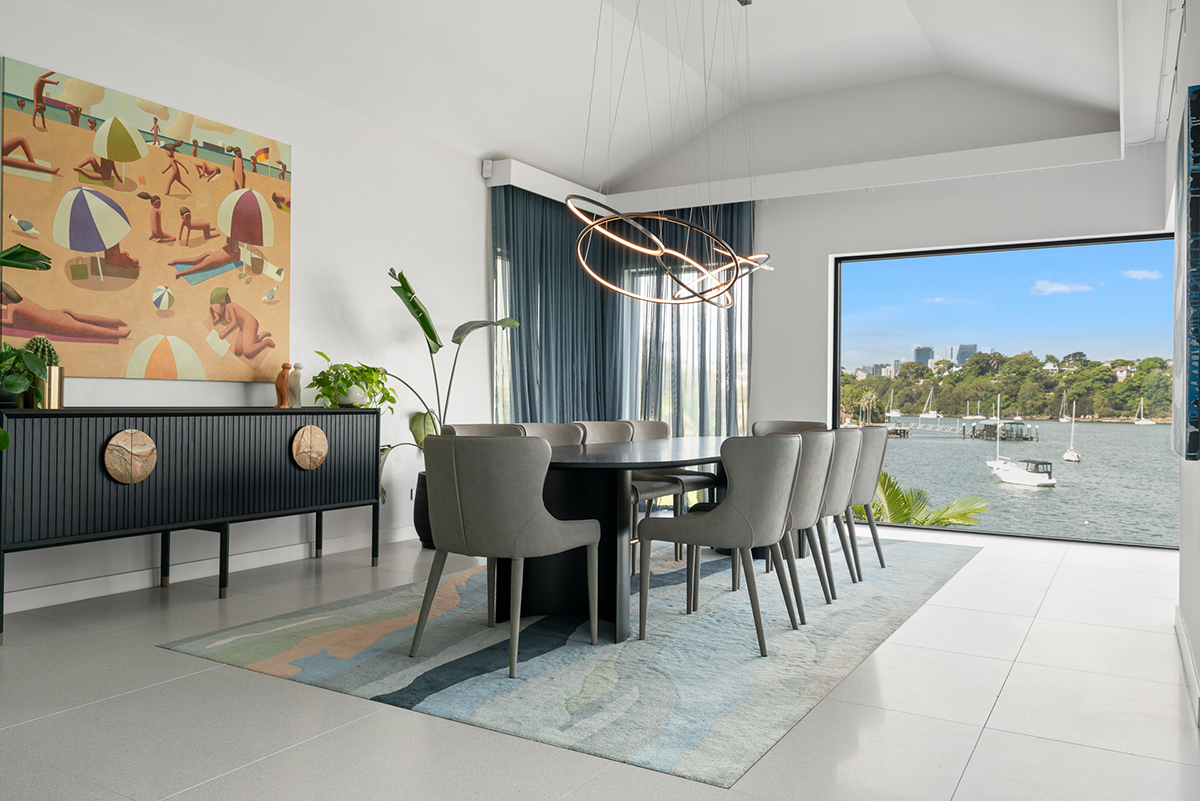 Stone: Terrazzo Capri
Location: Woolwich
Interior Design: Hollier Studio
Builder: Francis Building
Photo: Grant Dale
Why opt for our Italian Capri Terrazzo?
Not all Terrazzo is equal. Depending on the production it can be brittle, porous or even result in discolouration. Italian Terrazzo however is produced under several strict conditions to guarantee an exceptionally high-quality product. And being able to last even longer than the lifespan of an entire old structure, Terrazzo in Italy has proven to withstand the test of time. We source bespoke Italian Terrazzo from the world's top suppliers to ensure you receive the best quality available on the market. Pick from our versatile collection of premium Terrazzo floor tiles to upgrade your next project. Our selection comes in a beautiful range of on-trend and natural colours as well as different sizes (400×400, 600×600, 1200×600 and slabs).
Have any further questions?
Our STS STONE Team is well experienced in natural stone and Terrazzo tiles and slabs and ready to give you professional advice. Contact us on 93876616 or visit our impressive showroom in Woollahra to talk about your next project.