Spring is here – the season of renewal, refreshing & restoration.
Our desire to feel connected to nature and the outside world has grown over the past two years. We are not only aesthetically attracted to natural content but also to nature's positive impact on our functioning. Inviting nature into your home is a perfect way to create a haven of well-being and joy, to take advantage of all year around. And what better time to start transforming your space into a tranquil oasis than the season of new beginnings?
TEXTURE TALKS
Stimulate your senses with TEXTURED STONE FINISHES and make spaces spring to life whether on feature walls, floors or anti-slip exterior surfaces.

GREEN – the colour of life, renewal and growth, ranges from earthy, muted and healing greens to darker hues, adding more depth and definition.
COASTAL COLOURS
SOOTHING HUES of pink & purple, subtle tones of chalky aqua and soft greys work in unison to create an oasis of calm, serenity and peace, while adding a positive vibe by infusing your home with BLUE COLOUR ACCENTS.
SUNBAKED SHADES
A rich combination of earthy tones combined with MIXED PATTERNS make any space feel inviting, grounded and inspiring. Invoke warmth and comfort with our selection of natural stone in SUNBAKED HUES.
BLURRING THE LINES
Integrate your in- and outdoor areas into one wide open space by choosing the same stone in different finishes with guaranteed fit for purpose.
TRANSFORM YOUR POOL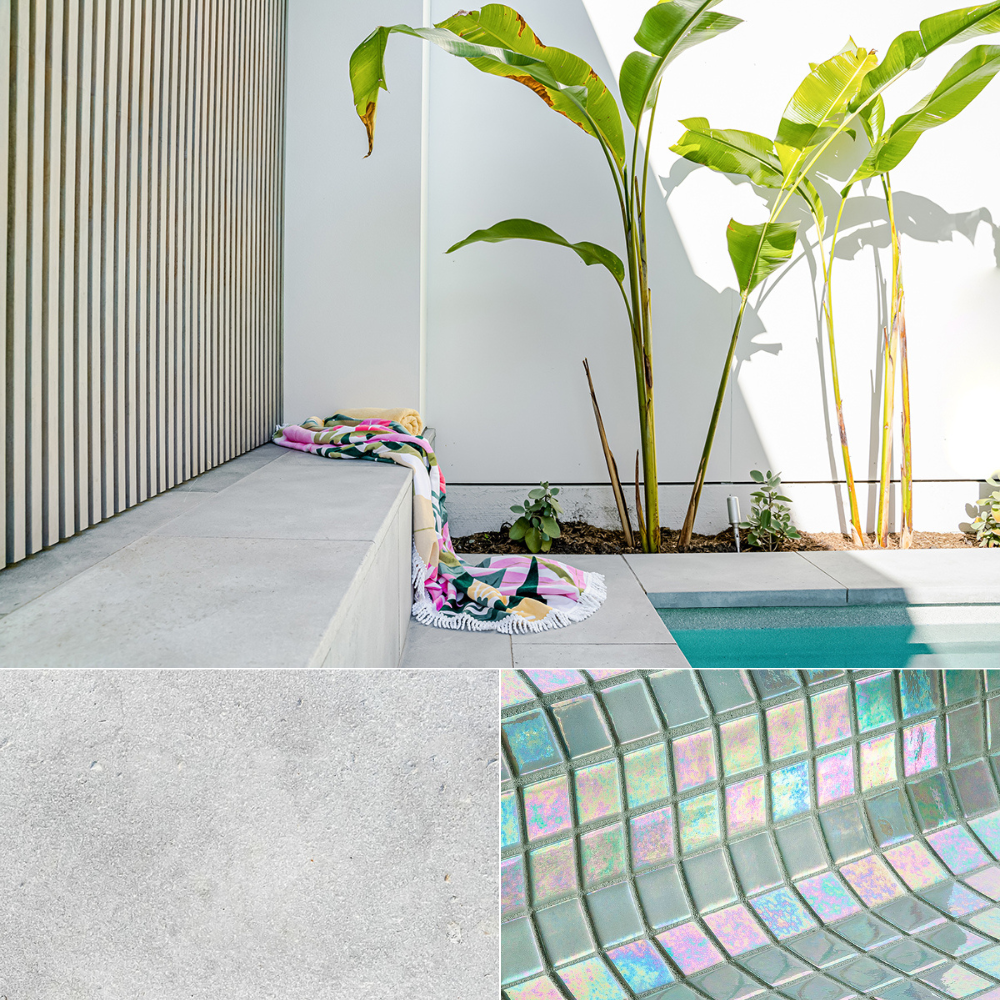 Bring your pool to the next level with our extensive selection of outdoor pavers, coping & glass pool mosaics.
START RIGHT HERE